Hello all! I haven't posted much since our precious little Smith was born in January, but now that I'm on my feet I'm able to find some time to put together some blog posts. Even before Smith was born I've been dying to take photos of his nursery as it started to come together but I knew I had to wait until it was finished. Up until a few weeks ago we still hadn't received our glider from Cravings that I ordered back in early November, but now that it's here the room is finally complete. We are so happy with how it turned out and surprisingly, we spend a significant amount of time in there and have since day one. Here are a few photos of the space, and a few of our favourite things!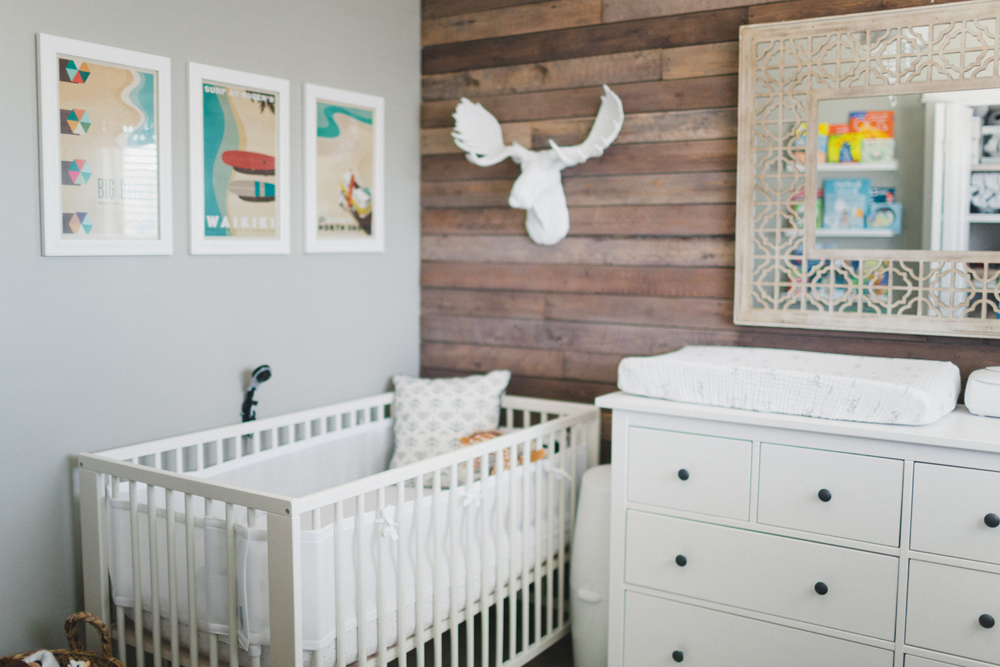 PIN

Crib & Dresser – IKEA Hemnes dresser and IKEA Gulliver crib
Mirror – A lucky find at Homesense
Pallet Wall – Our creation from free pallets, a little (well a lot) of hard work and water-based wood stain! :)
Decorative Moose (Jerrod's touch) – www.whitefauxtaxidermy.com
Wall Art – www.everythingisjake.com (The posters are from places we've travelled in Hawaii)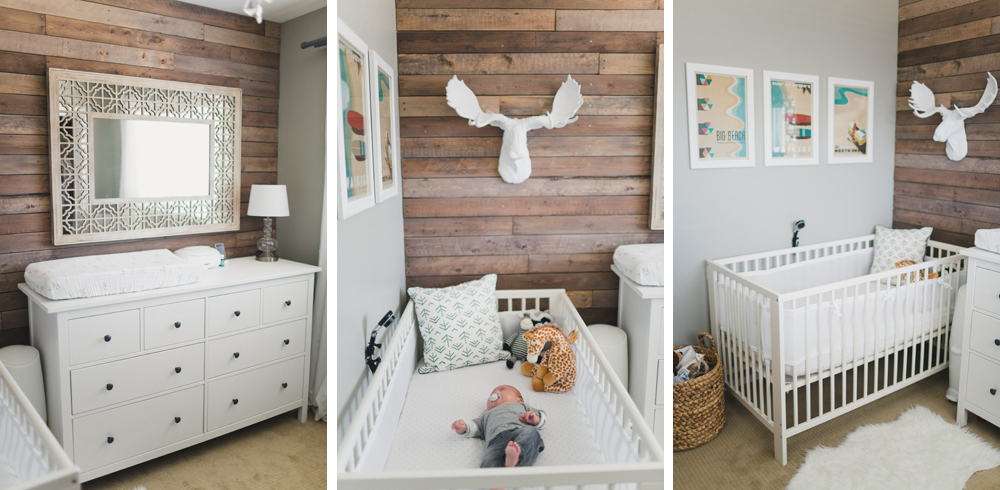 PIN

I got the idea from Pinterest for organizing Smith's clothing drawers. I used these organizers from Ikea and they work great! We also use diapers and wipes from The Honest Company and love all the fun patterns!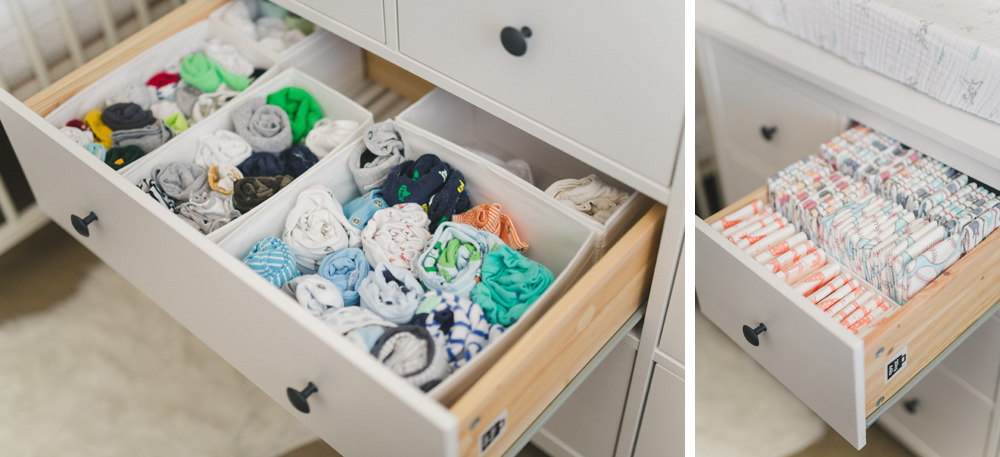 PIN

We've had many people ask where we got our wall bookshelves from and they are the Ribba picture ledges from IKEA. Since we aren't close to an IKEA and I'm inpatient, I ordered them online. The ceiling light fixture is from Rona and that's Smith's Gentle Giraffe that we got at Cravings. It's his white noise machine and it has definitely helped him sleep!

PIN

Oh the moose again. Jerrod is so proud of his moose! I found this cute little "Made in SK" t-shirt for Smith at Hard Pressed here in Saskatoon!

PIN

To help minimize the sound when closing doors I got these Latchy Catchy's online! Check them out at www.thelatchycatchy.com. They come in a variety of cool patterns to match your decor. There is our beautiful Natart Parker Glider in Fog Linen fabric from Cravings! The night table is a Hemnes from IKEA. Can you tell we like IKEA?

PIN

This is the start of Smithy's shoe collection. Babies shoes are so fun to buy!  I especially love his little camo moccasins from Sweet n' Swag – check them out HERE. He also has quite the collection of outfits thanks to all our wonderful friends and family – and I guess his online-shop-a-holic momma had some part to play in that as well :)